Fully Features Lottery Software for Windows.
SamLotto and SamP3P4 provide the best drawings analysis tool, tickets filtering tool, and the next draw predicting tool to help you win the lottery!
The Best Lotto & Pick 3 Pick 4 Lottery Softwares
We offer two different lottery software for Windows users. SamLotto for all lotto-type games and SamP3P4 software for all Pick 3/Pick 4 digit-type games that draw 3 or 4 numbers each from 0 to 9. For all professional or beginner lottery players, Powerful, and easy to use!
It's Finally Here! Say Bye To All The Lottery eBooks, Random Lottery System, False Strategies…
SamLotto
SamLotto is a fully featured lotto-type lottery software that has turned around the gaming experiences of most players around the world. It provides the best filtering, analysis, and predicting tool, thus playing the lottery never before. The software has been running for 18 years and is still going strong!.
SamP3P4
If you want to win the Pick 3/Daily 3/Cash 3 and Pick 4/Daily 4/Cash 4, SamP3P4 is the very cool software that can help your dream come true. The software has been running for 10 years and is still going strong!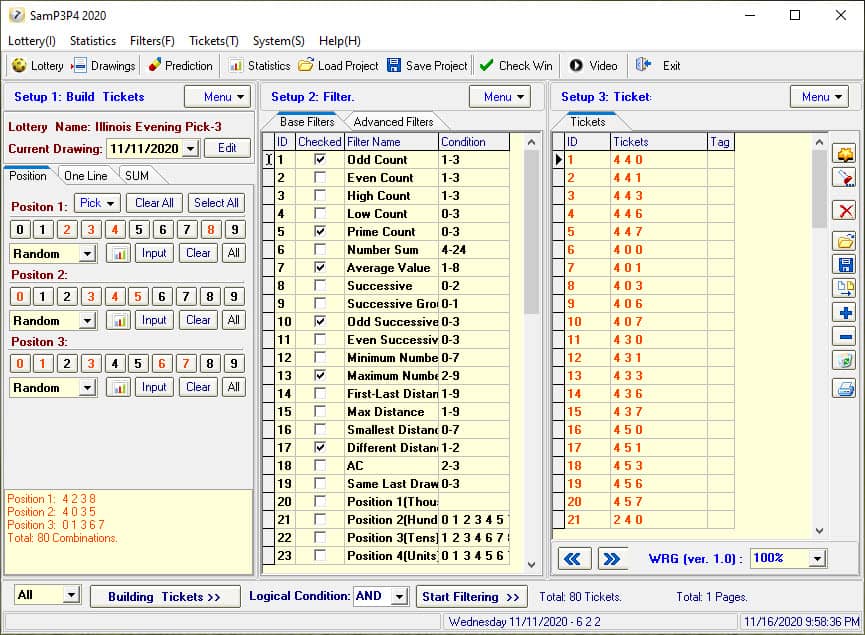 ​Here's what some real customers say about our software
What they say…
Awards & Accolades


100% Safe & Clean


SamLotto and SamP3P4 lotto analysis & prediction software support all Windows computer systems including Windows XP, Vista, Windows 7, Windows 8, and Windows 10. You can install it on your PC, laptop, or surface.

Our software is developed in native languages, C++, not java or C#, requires no additional runtime libraries to be installed, and is guaranteed to run fast!